Foundry Place Garage
The City is currently constructing their second parking garage that will have 600 spaces, due to be complete this fall. A second garage will bring needed support to both residents and visitors, but also brings an opportunity to bring aesthetic and cultural improvements to the North End area of the City.
The Foundry Place Garage, in accordance with chapter 1, Article XVII. Section 1.1702 Percent for arts, includes $150,000 in the project budget to solicit artists for artwork to be included as part of the project. The Foundry Place Project Planning Committee received six proposals as finalists for the Percent for Art public art at the new Garage. These proposals represented a wide range of conceptual ideas, materials, and uses for the space inside and outside of the new garage. Two projects were chosen, the "Etched Glass Concept" and the "Hammer Concept," detailed here.  
This drone video, taken in January 2018, gives a glimpse of the progress being made on the project. Below you will find more details on the construction including helpful documents and meeting videos. 
Foundry Place Garage Meetings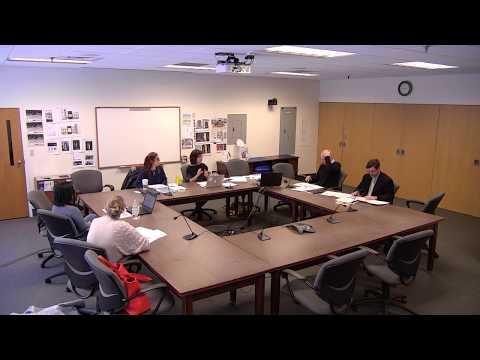 02.08.2018 Public Art Committee (New Parking Garage - Foundry Place)
February 8, 2018
02.08.2018 Public Art Committee (New Parking Garage - Foundry Place)
Content
Project Manager: Dave Allen, dsallen@cityofportsmouth.com
Dan Hartrey, djhartrey@cityofportsmouth.com